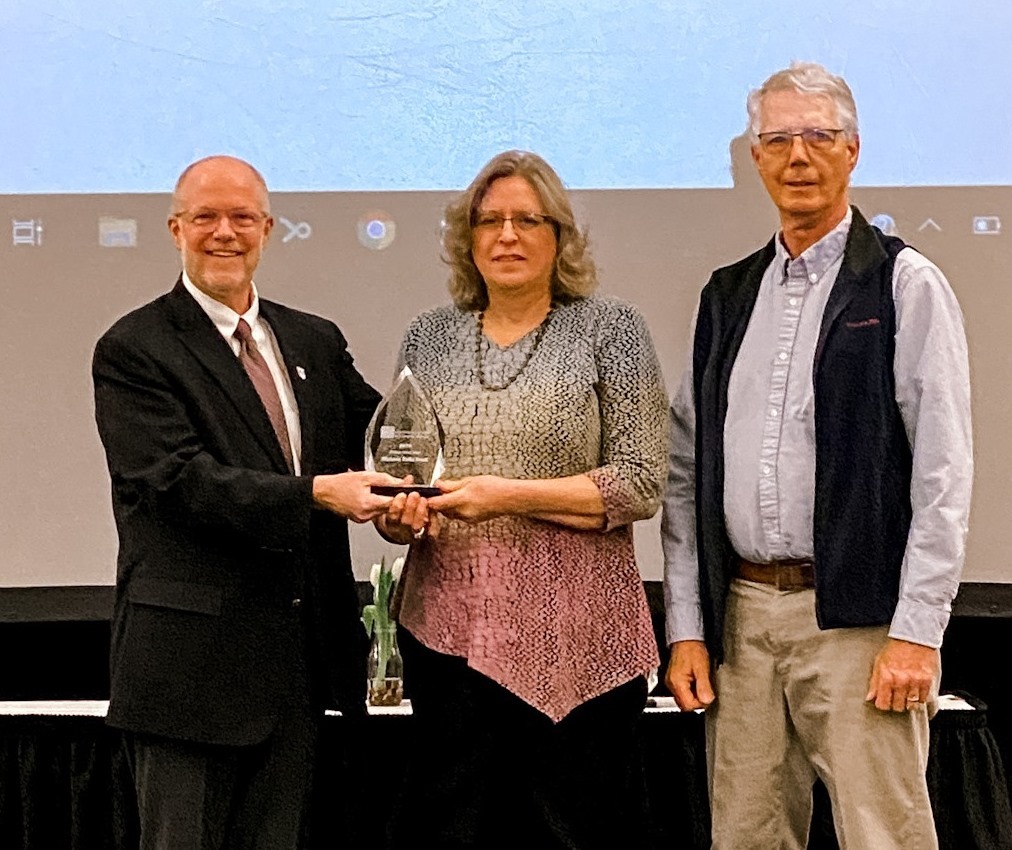 2019 HERITAGE AWARD – HISTORIC PELLA TRUST
The Heritage Award is given to a business, organization or individual who has significantly impacted the heritage aspect of our community.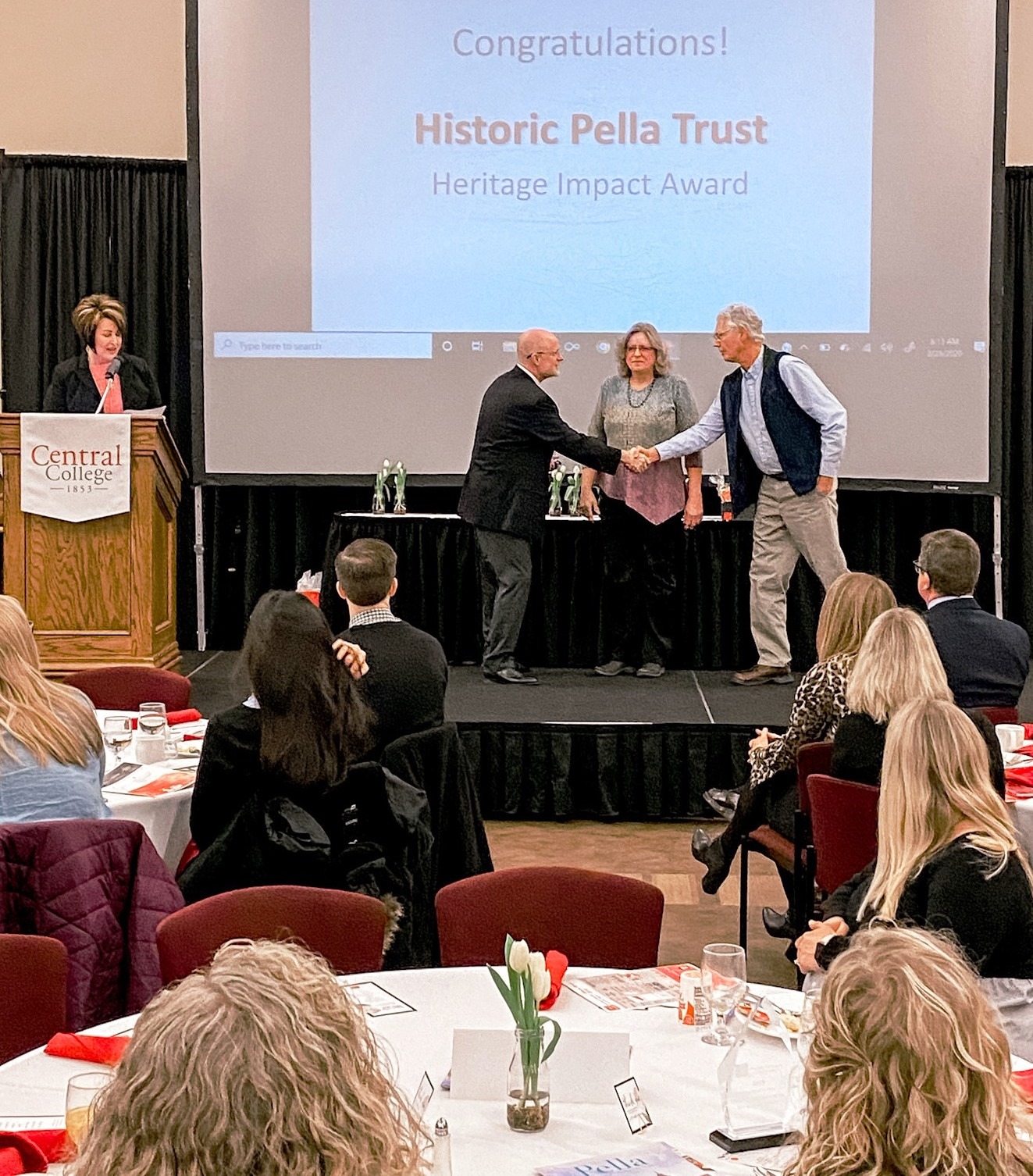 The Pella Area Community & Economic Alliance recognized the significant impact Historic Pella Trust has made on the community by honoring us with the 2019 Heritage Award.
We were chosen because of our mission is to protect and preserve Pella's heritage by advocating for historic architecture that makes Pella so unique. They recognized HPT for rescuing the 1843 Tuttle Log Cabin, the 1856 Rock House on University, the Stegeman Store and the 1860 Soul Sleepers Church along with the research and documentation of historic homes, and establishing Pella's first historic district – the Collegiate Historic District – These landmarks have been added to the National Register of Historic Places through the work of Historic Pella Trust.
They noted our contributions towards the Tuttle Learning Walkway in partnership with the City of Pella. The Tuttle Learning Walk is an educational project will create an entertaining way for children, adults and visitors to learn about Pella's history and heritage through signage and plantings. The Walkway will begin at the homestead of Thomas and Nancy Tuttle and end at Sunken Gardens Park with signs along the way featuring QR codes to scan for more history and photos of Pella Historic Pella Trust is fundraising for all the costs for the Learning Walk. The total project budget is $195,000 and HPT has 70% raised. The construction of the brick educational pathway will begin in April of 2020.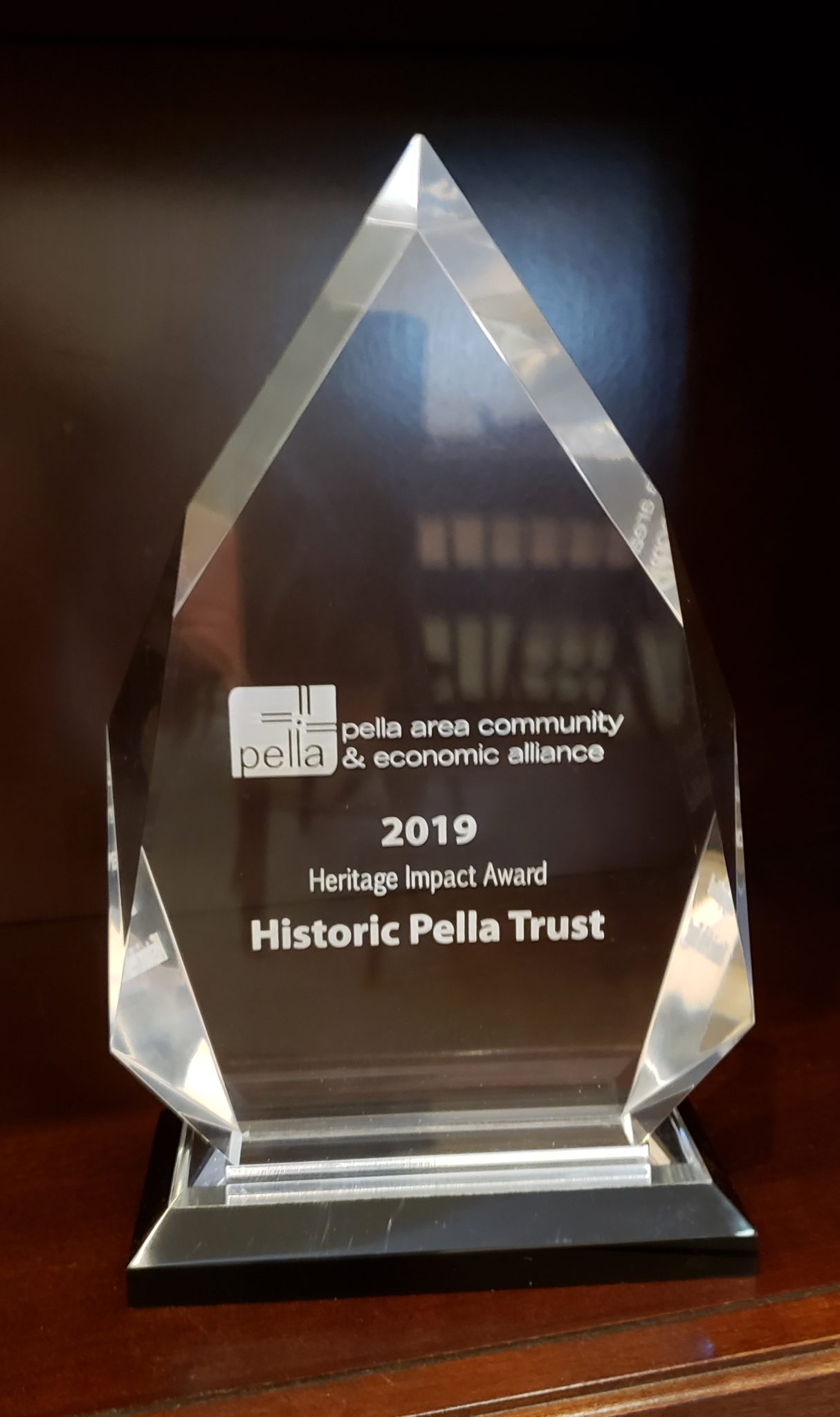 The Historic Pella Trust was organized in 1994 
Our Mission Statement is:
  To Protect and Promote Buildings, Landscapes, and Sites
Important to the Heritage of Pella, Iowa
The Trust interacts to rescue historically significant property in danger of demolition. Restoration of these properties and protection covenants are arranged by our organization.  We take an active approach towards historic preservation advocacy working with local, state and national government agencies to document and preserve. We serve in a counseling and advisory capacity regarding historically correct architecture and disseminates information regarding restoration and reconstruction of facilities.