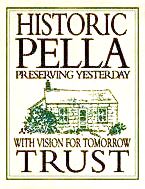 2020 Virtual Annual Meeting

 
Historic Pella Trust had a busy year in 2020!  We appreciate our supporters for helping us to be active in the preservation of several homes, the historic district and with building the Tuttle Learning Walk. 
Our virtual annual  meeting includes 4 segments, the business review with Bob Zylstra, the Tuttle Learning Walk with Jennifer VanKooten, Strawtown Cottage with Mary Van Wyk and the Rock House on University Street with Katie Douglas and her dad, Cliff Douglas. 
The video titled Historic Pella Trust 2020 is the complete program from beginning to end. It is close to an hour long, so find a snack and a comfy place to watch it and enjoy our program from beginning to end! 
The video program has also been divided into 4 subjects.  We understand that sometimes there is not enough time for a long program or you want to share just one subject that is special to you.  You will need to click on each individual arrow to view the segments of the business meeting with Bob Zylstra, Tuttle Learning Walk, Strawtown Cottage and the Rock House. 
There is a surprise view toward the end of The Learning Walk video, I know it is a bit long but wait for it! Thank you for helping HPT to build this! I wanted you to get a feel what it will be like when you are reading the signs as you enjoy the walk. 
I suggest watching the full screen view by clicking on the box in the right hand corner. 
We owe many thanks to the master of video, Jim Emmert. Thank you Jim for this wonderful program and sharing your time and talent with HPT.
I also want to thank each of you for watching, we hope you enjoy the program! 
Respectfully,
Jennifer  Van Kooten, Executive Director 
2019 Annual Meeting 
Happy 25th Anniversary!
Thursday, October 10, 2019
For a look at the Anniversary Program, please watch the 2019 video, to see more of the displays and celebration please click the photo below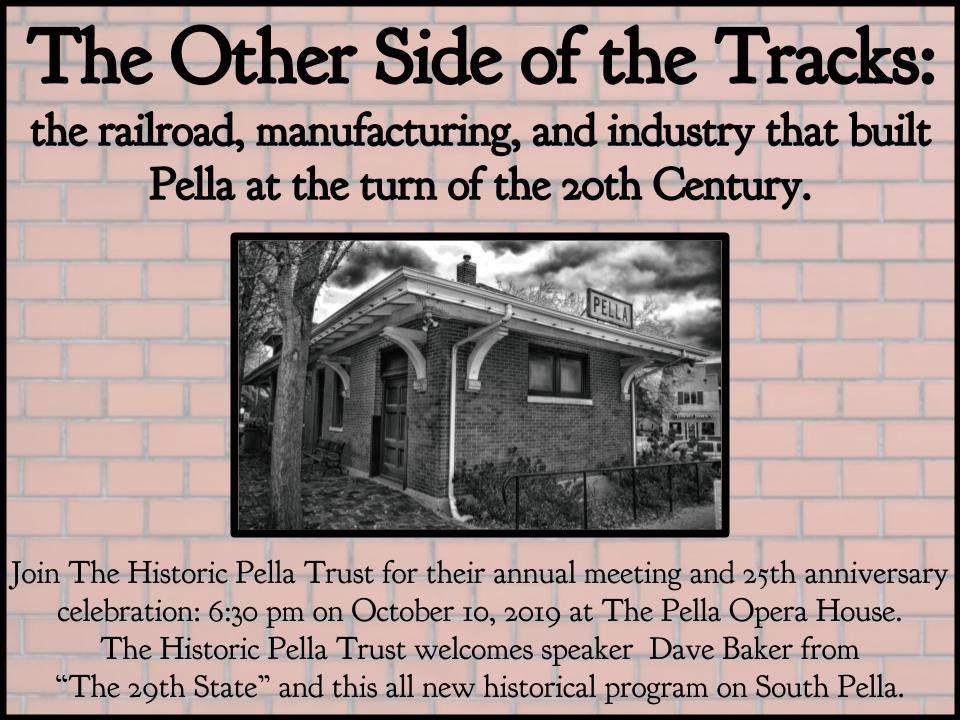 Pella.  It is a city of beautifully vibrant tulips, meticulously maintained houses, and graceful references to Dutch culture both subtle and overt. It is a community bursting with civic pride and eager to display its unique businesses, people, and architecture. But there was, and is, another side to Pella–South Pella, where people went, and still go to work. These were neighborhoods of industry with replete with noise and soot, dynamos and engines, and foreboding equipment; but also the employment opportunities that helped grow and sustain the town through generations of laborers. Often overlooked and underappreciated, this new program "The Other Side of the Tracks," examines Pella in a way that perhaps has not been done before. Learn about the flour mills and canneries that helped feed the community. Discover how the brick companies and the lumber yards helped build the town into what we know and love today. Hear about the railroad and coal mining interests that linked Pella and Marion County to the state and country. See how the electric plant helped move Pella into the 20th Century.
Using maps, oral histories, trade journals, and local newspapers, Dave Baker of The 29th State looks into this fascinating era of revolution, industry, and invention and brings it to life again. The program is dedicated to the understanding and appreciation of the rich manufacturing heritage that was–and in many ways still is, the true lifeblood of Pella.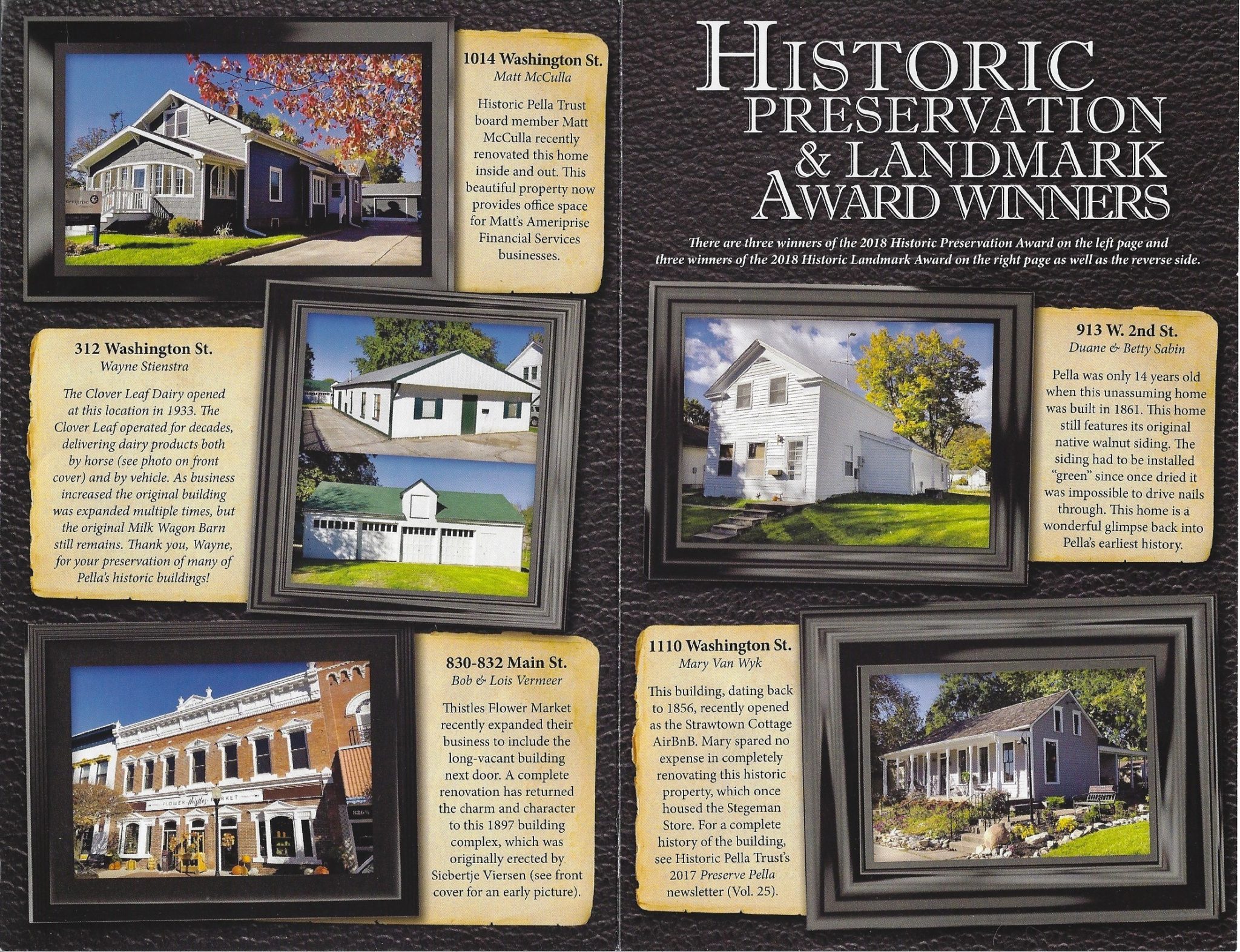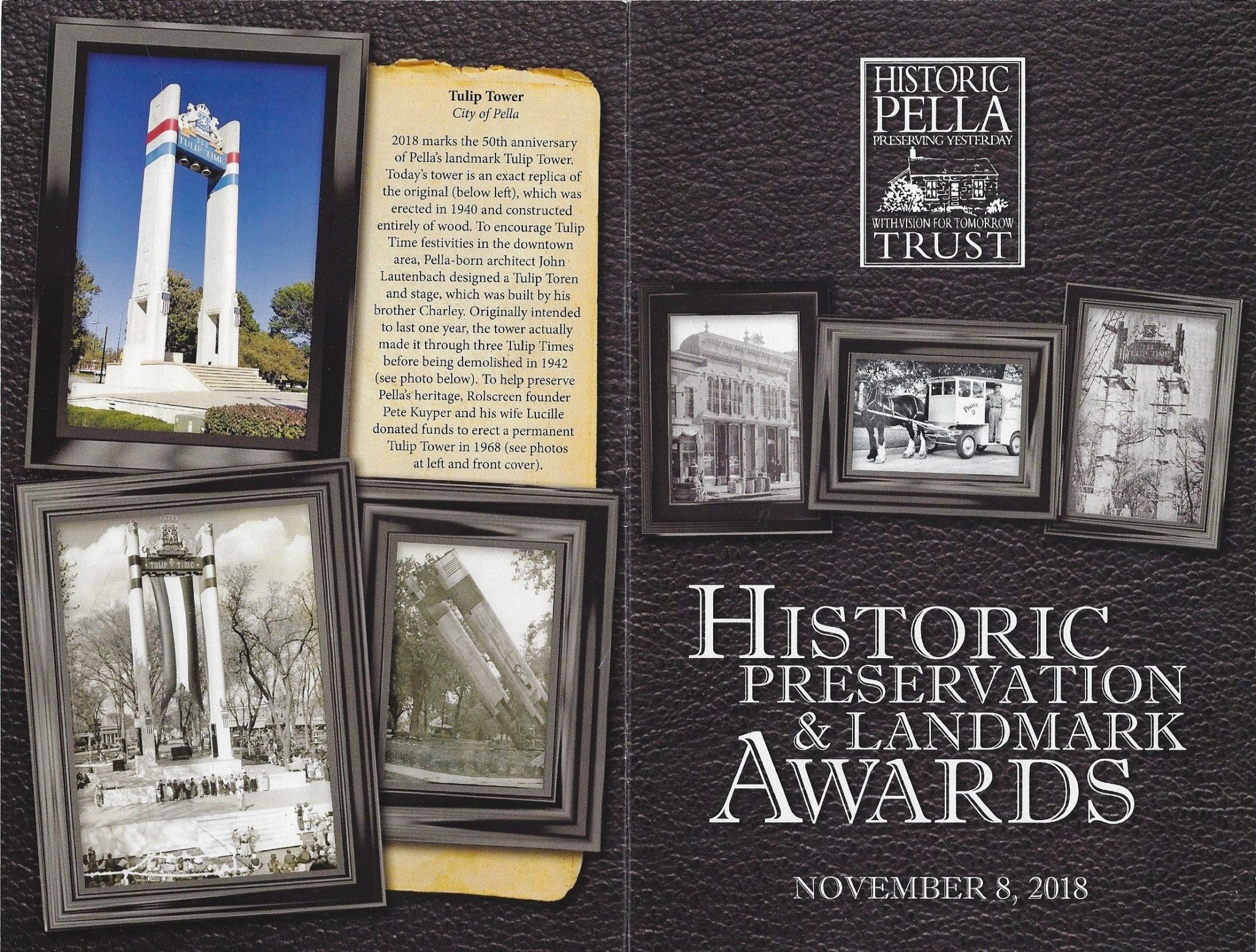 2018 Annual Meeting 
Traditionally the second Thursday in November
"In the Details" with Dave Baker
Dave Baker presented a slide show at the 2018 Pella Historical Trust 2018 Annual Meeting.  Dave gave giving an entirely new presentation called "In The Details," which highlighted nuances of Pella history and architecture that often times are overlooked or not noticed. He featured pictures of places from different angles and in different light. Dave  discussed the importance of these details to Pella, Iowa, and American history as well as highlighted why preservation is essential. His presentation was excellent, describing how everything in Pella isn't always of Dutch architecture and described the origins of many different styles in Pella.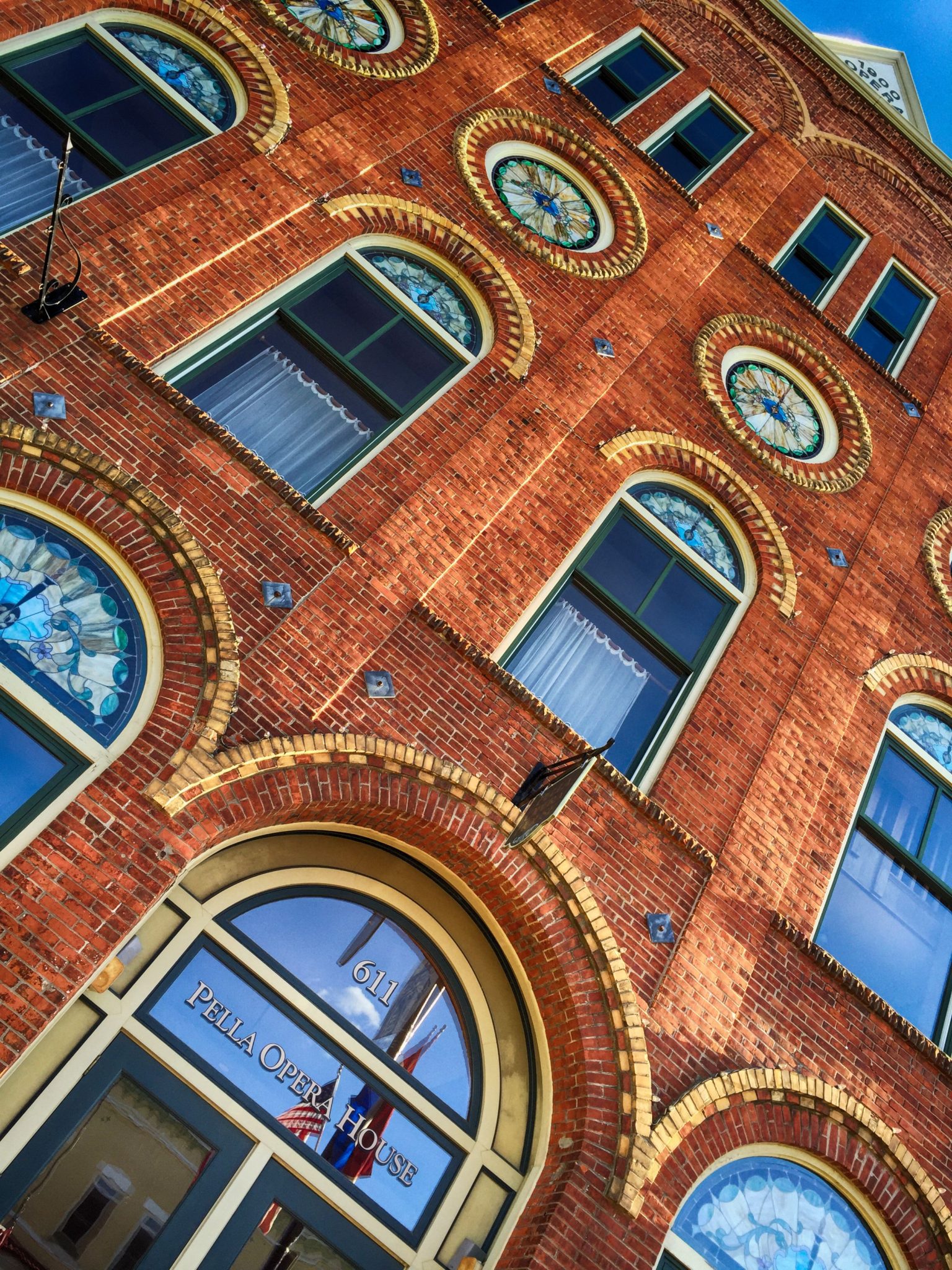 Andrew Schneider interviews Dave Baker on KNIA KRLS